So, what's up with that ship clock thing?
Eric: So we were in the studio for two weeks, and in the first ten days, we had done all the guitars and drums, and then Claire had three or four days where it was pretty much just her. And we went out to an old school arcade in Portland and got thousands of tickets. We were the only people in the arcade—it was a Wednesday afternoon—and we ended up getting this clock-lamp-ship that says Best Wishes on it. It doesn't make any sense.
Claire: They brought it back for me because I wasn't feeling well, and I was kind of bummed out that we were tracking, and I was so excited to perform my vocals, and yet I wasn't feeling my best. And it just made me feel better, and I set up my recording booth with my clock in there, and I tracked with the clock. So we brought it back with us, and we keep it in our practice space.
How would you describe your sound to someone who's never heard you?
Indie-pop. Definitely a happy, summery vibe. There's also something sort of nostalgic in our music even though our new record has some more modern elements to it. There's a bit of Fleetwood Mac—Claire kinda sounds like Stevie Nicks.
What are you currently working on?
We just finished mastering the EP we recently recorded up in Portland at Jackpot Studios. Now we are working on a plan for releasing it and finishing all the bits and pieces that come along with that (album art, title etc.) We are also already getting back into writing as well as working on translating some of the elements from the new record into our live performance.
Where do you find inspiration for your songs?
Each song is different. For Fireproof, Rowan had been listening to a lot of garage and also to this band called DIIV where the guitars are single not lines that are sort of constant, so his riff sort of reflects that. Sometimes the riffs just come up from jamming and then we all sort of improvise and Claire will go back and write to the improvisations. Lyrically they are inspired by a variety of different things: relationships, personal mantras, or even fictional characters like our song New King of California.
Being yourself goes a lot further than trying to fit in. We sort of took that motto on for our new record too, which may be why we're so happy with it.
Who has been the biggest influence on your music?
Eric is really inspired by Bruce Springsteen because it's watching him do what he's meant to be doing is really inspiring. For Rowan, growing up with a family friend who was a talented musician was very influential. Claire is really influenced by Grimes because she is so fearless and is very DIY, which she admires. As a group, I don't think there is a particular individual. We are all inspired by a variety of artists, and I think that makes our sound a bit more unique.
What is something you learned during the past year?
Patience goes a long way. Not being in control and letting things happen naturally will probably get a great result (but every now and then push stuff along) Being yourself goes a lot further than trying to fit in. We sort of took that motto on for our new record too, which may be why we're so happy with it.
If you could have an other person's talent or skill, who and what would it be?
Rowan would probably a professional Skateboarder. Eric would like like to draw really well. Claire would like to just be Meryl Streep.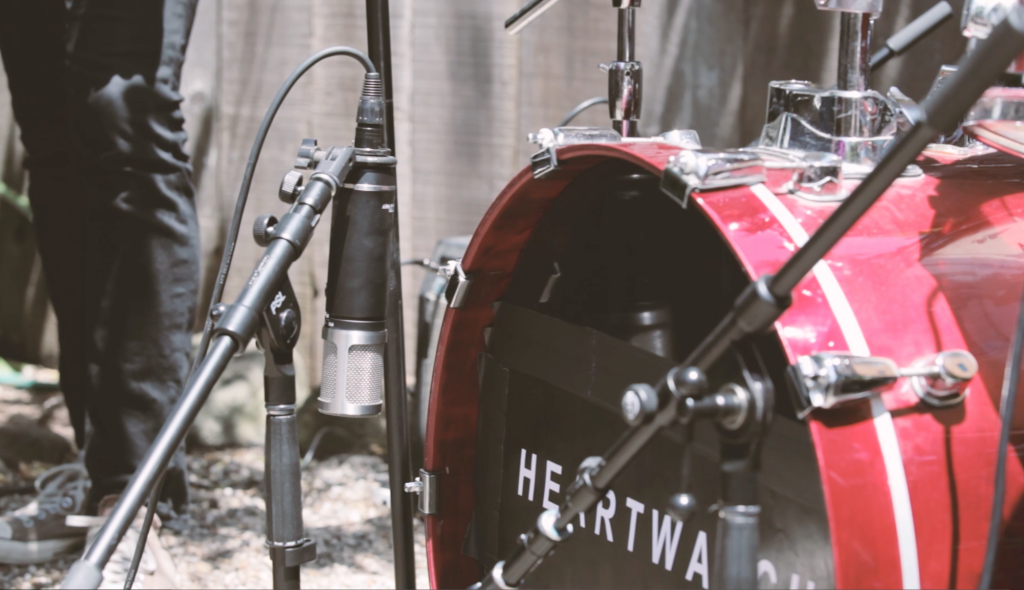 What song would you make into a movie?
Rowan: Kavinsky's Nightcall, but it's already on the soundtrack to the movie Drive… and kind of makes the movie in my opinion.
Eric: The Best part of breaking up by the Ronnettes. I imagine it being this awesome background music during an epic Scorcese gangster scene
Where's your favorite place to be in the Bay Area (park/restaurant/bar/coffee shop)?
We love all the awesome parks in the Bay Area, specifically Golden Gate Park, and we really dig the top of Bernal Heights.
What's your favorite local venue?
We love the Fillmore. It is just legendary! We've never had the opportunity to play there but the space is just incredible. We also love the Independent because we have seen so many great shows there and we love the Great American Music Hall because it is just such a beautiful room.
Who would you like to see on Monday Morning? 
We would love to see our friends Hot Flash Heat Wave. Really awesome guys and great musicians.